Odissi Dance Vol. I - Foundations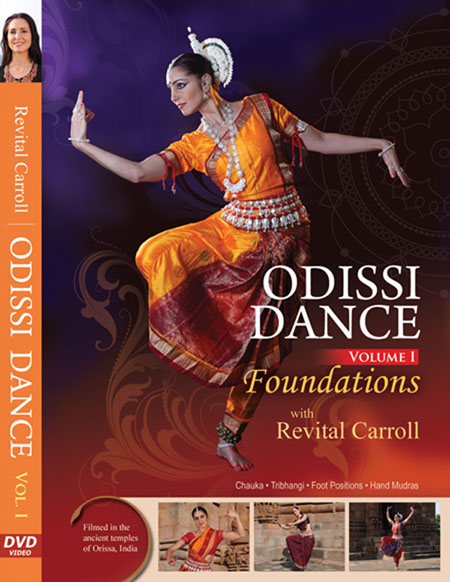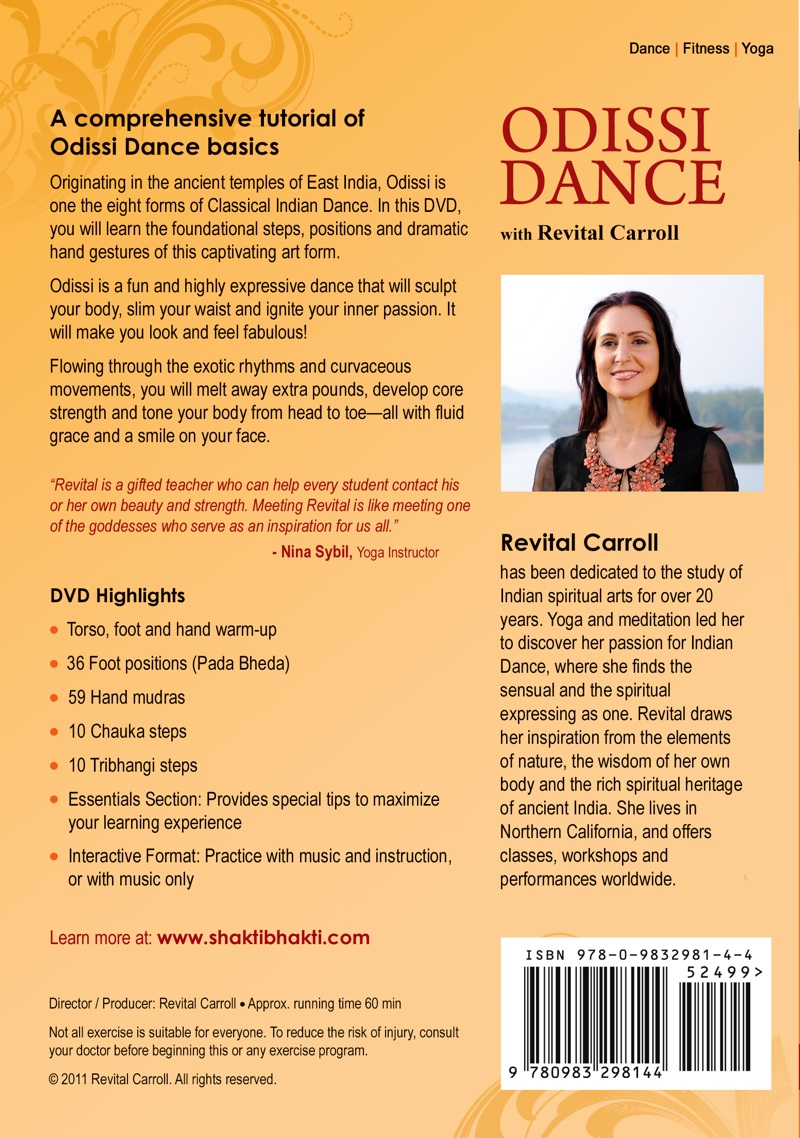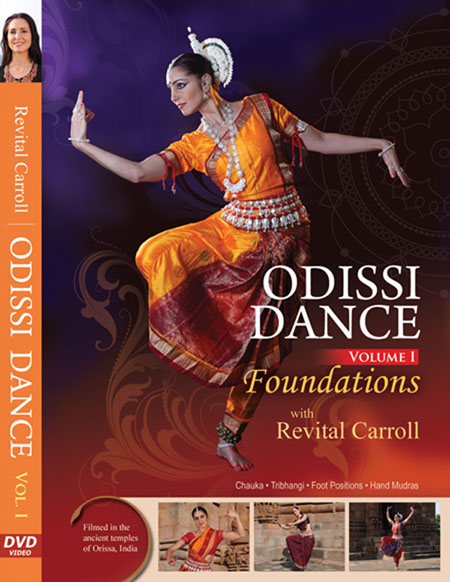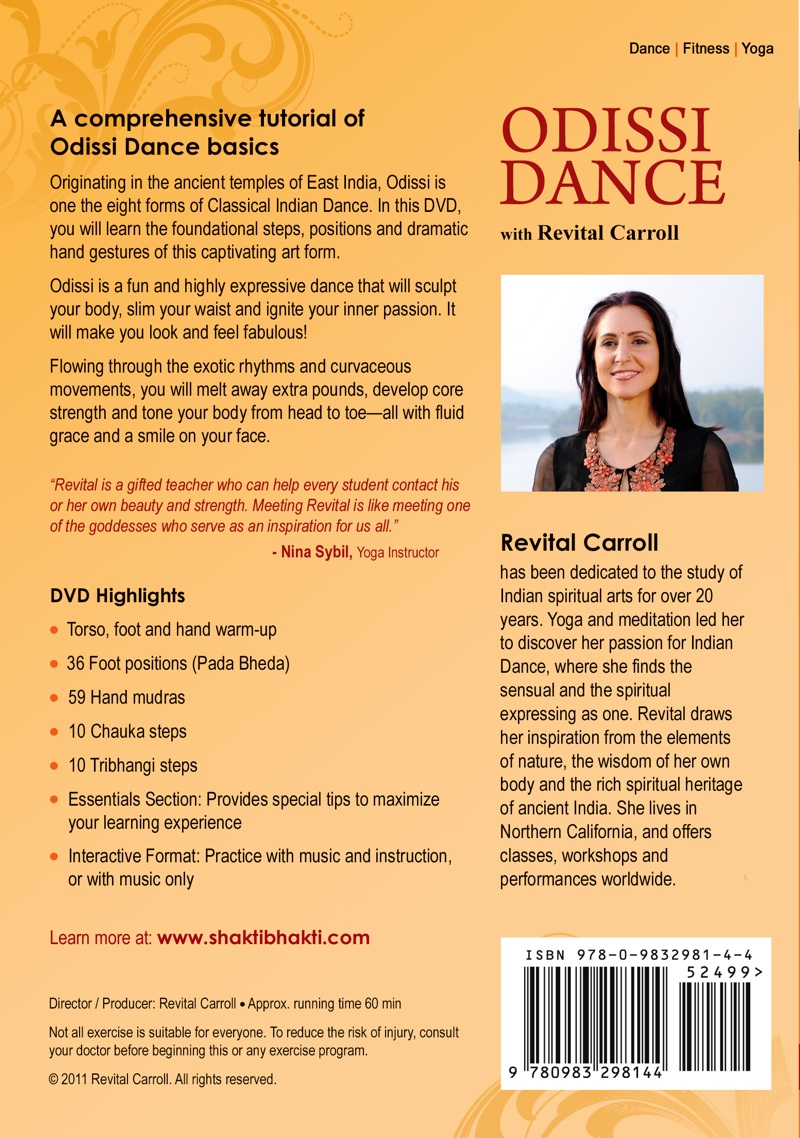 Odissi Dance Vol. I - Foundations
A Comprehensive Tutorial of Odissi Dance Basics
Chauka • Tribhangi • Foot Positions • Hand Mudras
Originating in the ancient temples of East India, Odissi is one the eight forms of Classical Indian Dance. In this 60 min. DVD, you will learn the foundational steps, positions, and dramatic hand gestures of this captivating art form. Odissi is a fun and highly expressive dance that will sculpt your body, slim your waist, and ignite your inner passion! It will make you look and feel fabulous!
Flowing through the exotic rhythms and curvaceous movements, you will melt away extra pounds, develop core strength, and tone your body from head to toe—all with fluid grace and a smile on your face!
Revital is a gifted teacher who can help every student contact his or her own beauty and strength. Meeting Revital is like meeting one of the goddesses who serve as an inspiration for us all. – Nina Sybil, Yoga Instructor
DVD Highlights
Torso, foot, and hand warm-up
36 Foot Positions (Pada Bheda)
59 Hand Mudras
10 Chauka Steps
10 Tribhangi Steps
Essentials Section: special tips and in-depth pointers to maximize your learning experience
Customers reviews:
"It is just superb! I have learned Odissi in person before, but this is the first time that I have come across such a clear instructional video! " – Hema Viswanathan, Ph.D., Director of a bio-pharmaceutical company.