Shakti Bhakti Ensemble is a SF Bay Area based dance company dedicated to the exposition of Odissi Classical Indian Dance. Shakti Bhakti dancers are passionate about sharing the ancient art of Odissi Dance with audiences around the world.
Revital Carroll, founder and artistic director, had studied Odissi Dance with some of India's most eminent dance gurus; Gangadhar Pradhan, Bichitrannada Swain, Sujata Mohapatra, and Ratikant Mohapatra, to name a few. She teaches and performs world wide, and continues her studies under Niharika Mohanty of Guru Shradha.
Church Street Fest - Carmela
Cheryl performs Pada Bhande
Sivani at Rajarani, Odisha 2014
Shakti Bhakti Ensemble, "Ocean of Bliss"
Melani, "Dancing in the Streets" 2014
Shauna in Mukteshwar Mandir, 2012
Cheryl in Church St. Fest
Tenley in Rajarani Mandir, 2014
Frances in Xinalani, Mexico, 2013
Jaydee in Konark Sun Temple, 2014
"Lotus Moon", Santa Cruz, 2014
Gwendolyn in Odisha, India 2014
"Dancing in the Streets" 2016
Melani in "Lotus Moon" 2013
Andrea at Church Street Fest, 2014
"Nava Durga", Tannery Santa Cruz, 2013
Cheryl, "Dancing in the Streets" 2014
"Lotus Moon", Santa Cruz, 2014
1st Bay area Classical Indian Dance Fest. 2014
Jennifer Moiles in Odisha, 2014
Yuva Bharati Festival, San Jose, 2015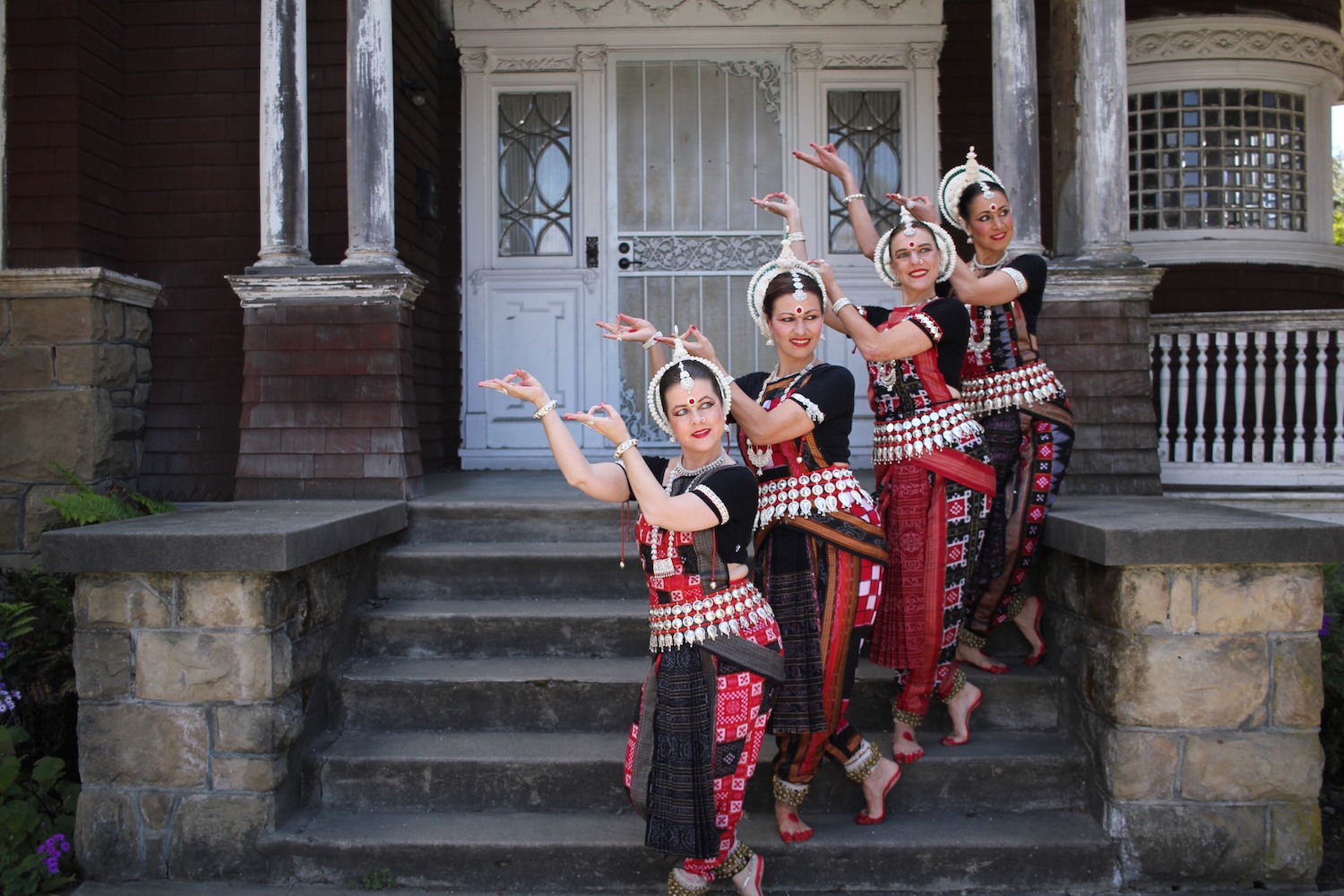 "Magic Carpet" 2015, Mello Center, Watsonville
"Shakti Rising", 418 Project, Santa Cruz, 2013
"Lotus Moon" by Shakti Bhakti Ensemble, 2014
Ethnic Dance Festival, Santa Cruz, 2014
Xinalani Retreat, Mexico, 2013
"Holy" at MAH, Santa Cruz
"Ocean of Bliss" by Shakti Bhakti Ensemble
Shakti Bhakti Ensemble, 2016