Tracing the Roots of Yoga and Dance
VISIT TANTRIC TEMPLES, BUDDHIST CAVES & SACRED SITES
January 6 - 16, 2018
Join us on a spiritual pilgrimage to the heart of Odisha, one of India's most artistic regions and best kept secrets. We will practice Odissi Dance and Yoga at the sacred sites that inspired these traditions for over 2000 years!
Among the sites we will visit are: the 64 Yogini Temple of Hirapur (an open-roof tantric temple with 64 different statues of the Goddess, one of only three of its kind in India); Sun Temple of Konark (with its breathtaking architecture and exquisite array of erotic sculptures), the Jain caves of Udaygiri and Khandagiri (home to the oldest evidence of classical dance in India); Jaganath Puri (heart of temple dance in Orissa); Ratnagiri and Lalitgiri (part of the most spectacular complexof Tantric Buddhist monasteries), and many other sites, both renowned and less known. We will also visit local artisan shops where Odissi fabrics and jewelry are made. We will experience the authentic life of rural Odisha with all its colorful textures, tastes, sights and sounds.
This is a rare opportunity to visit parts of India that few have seen!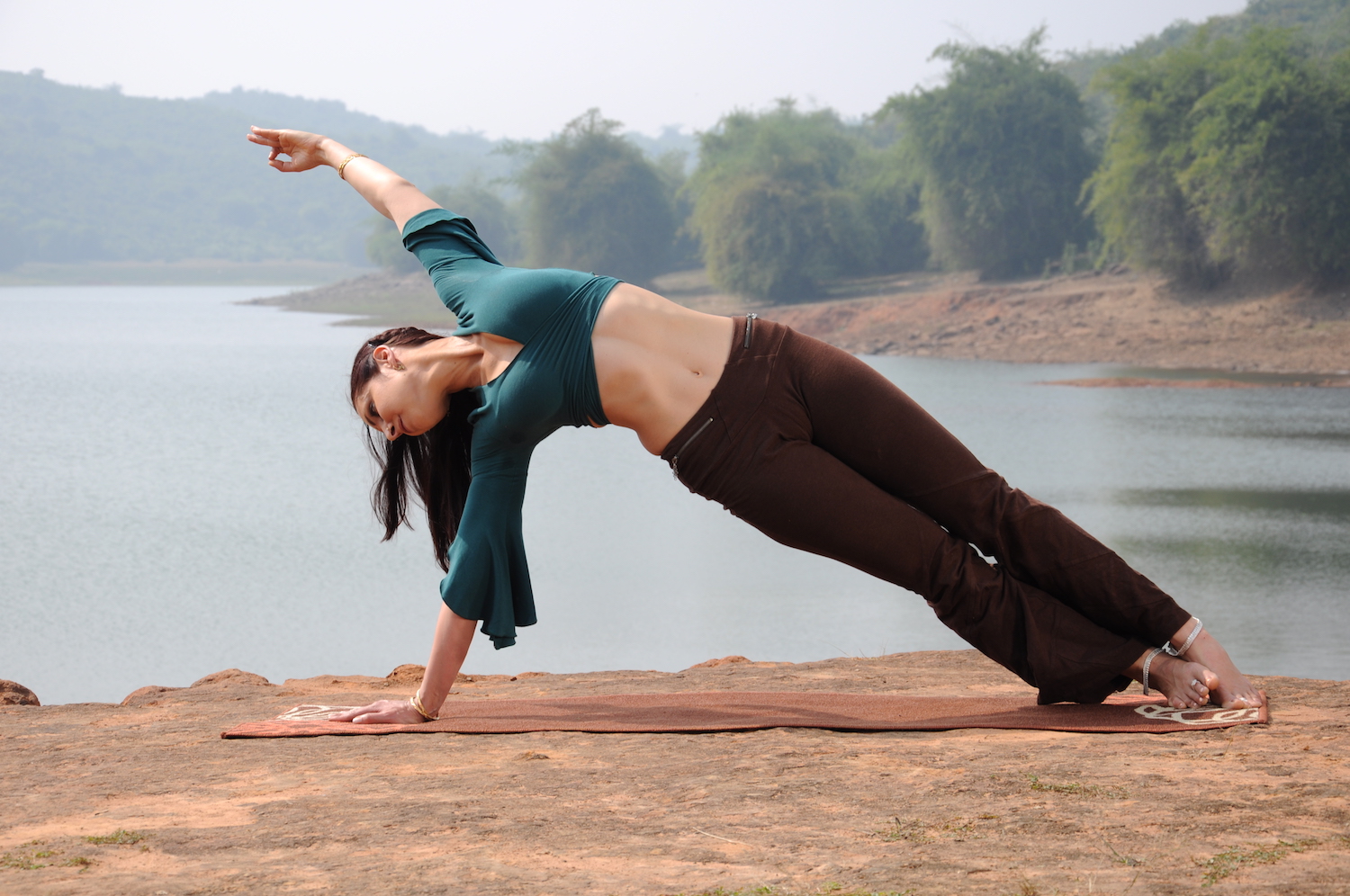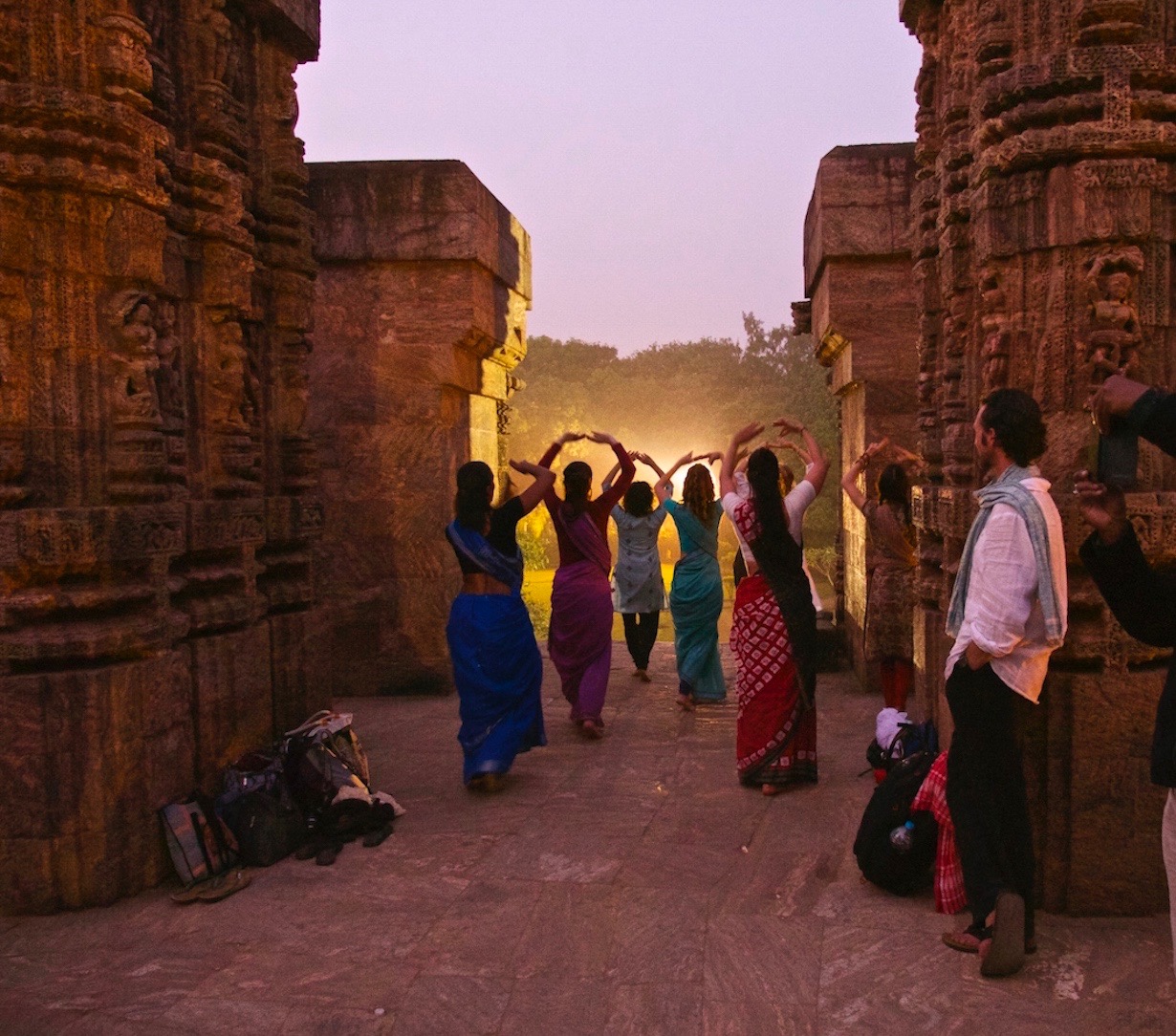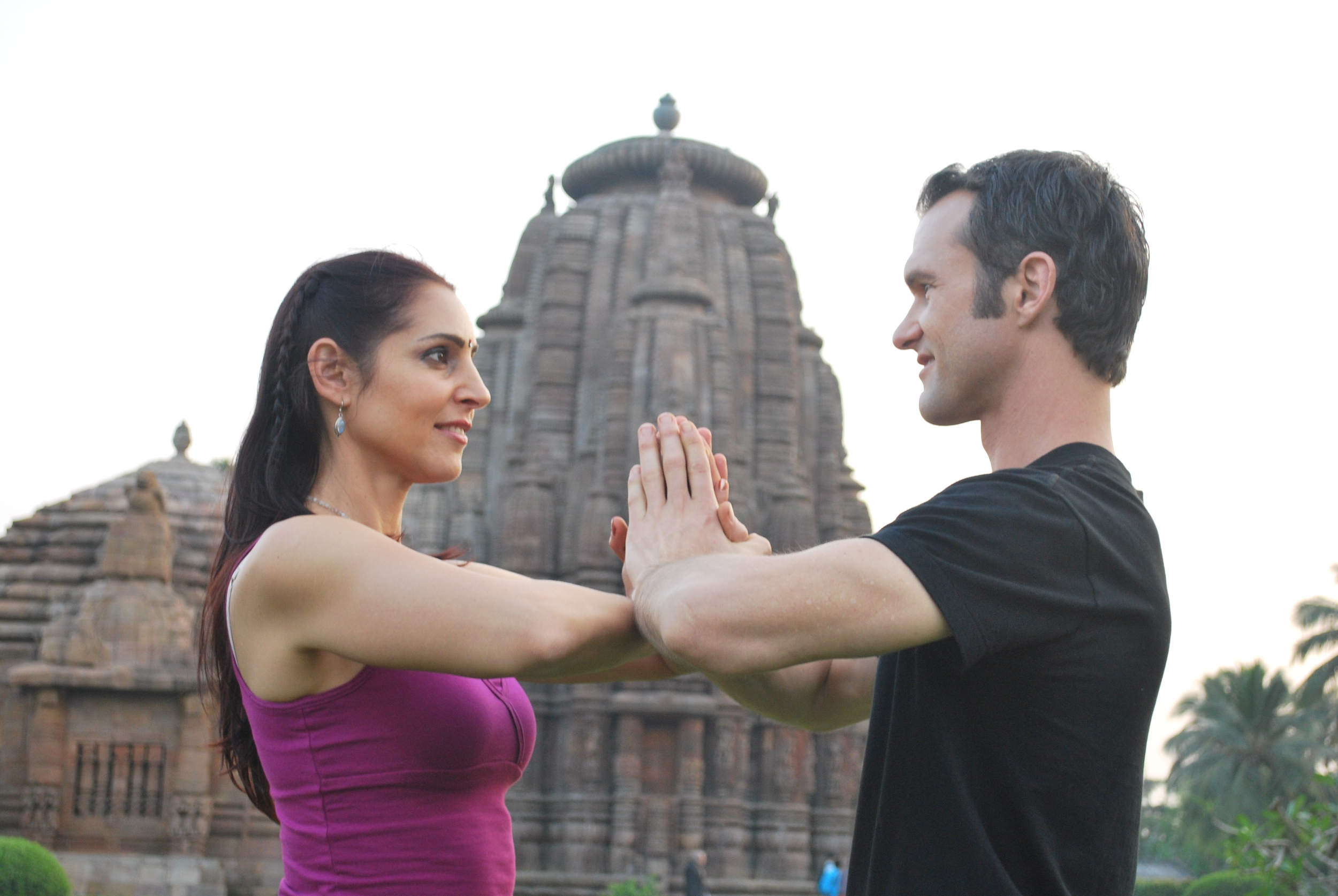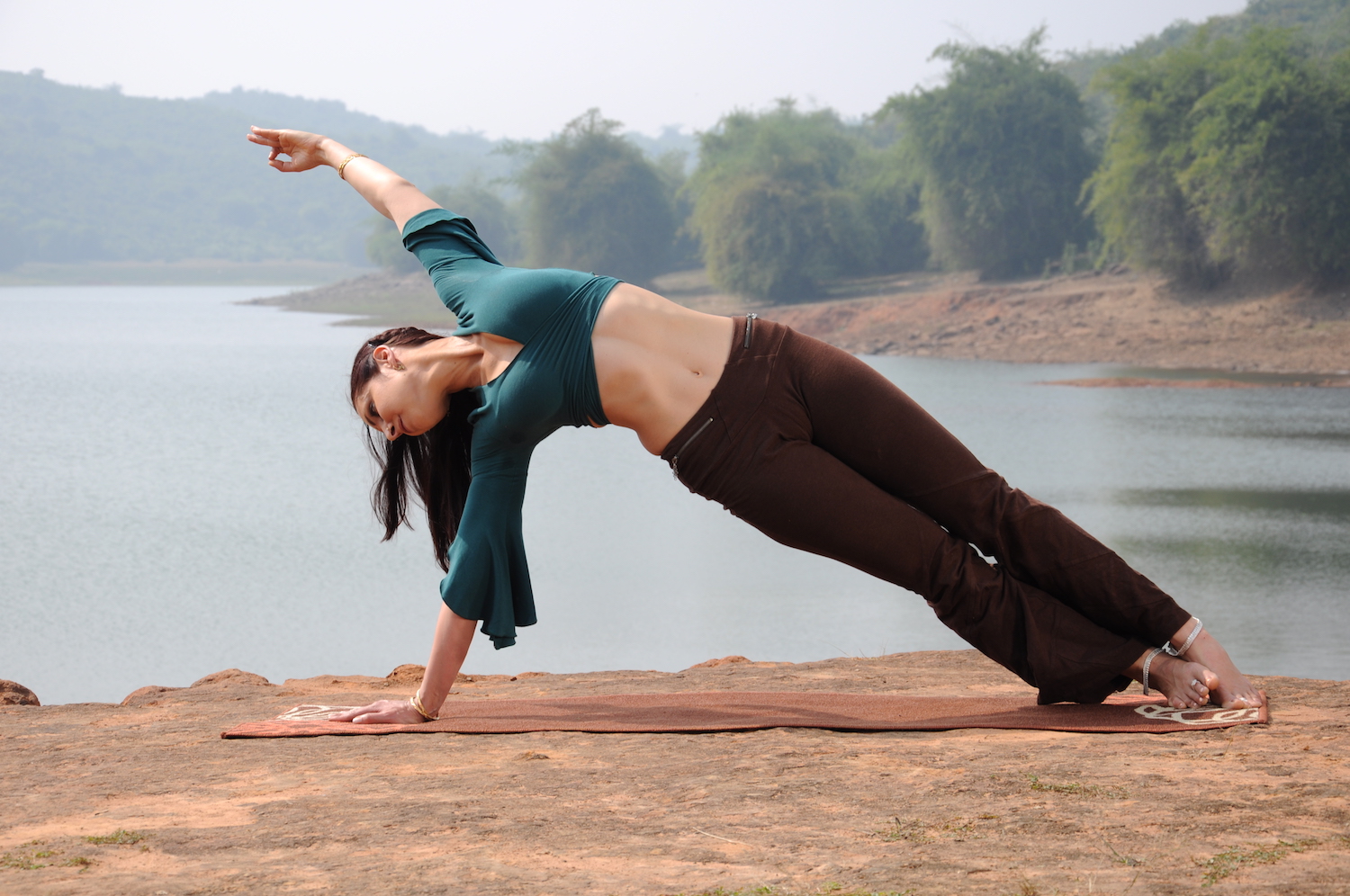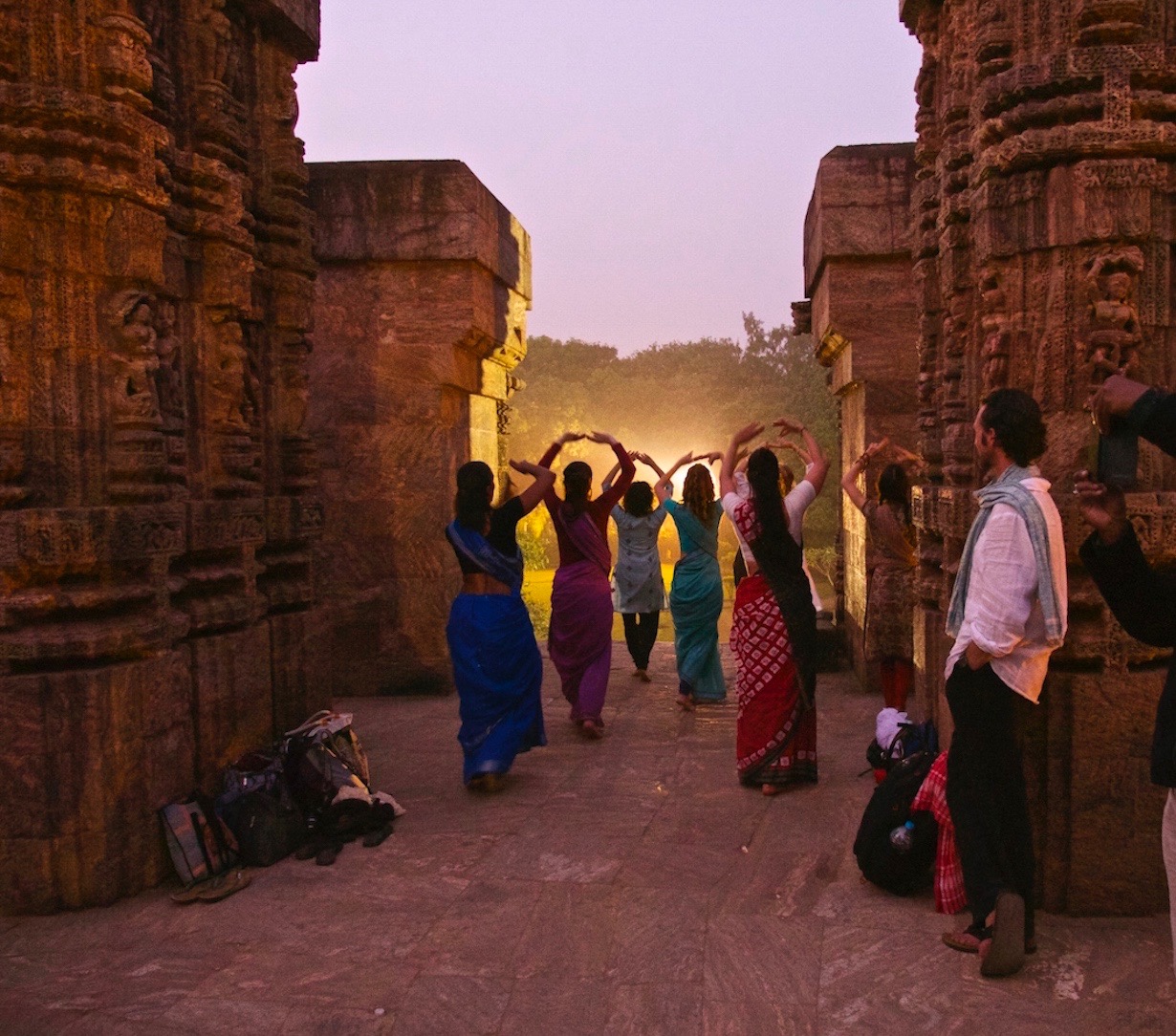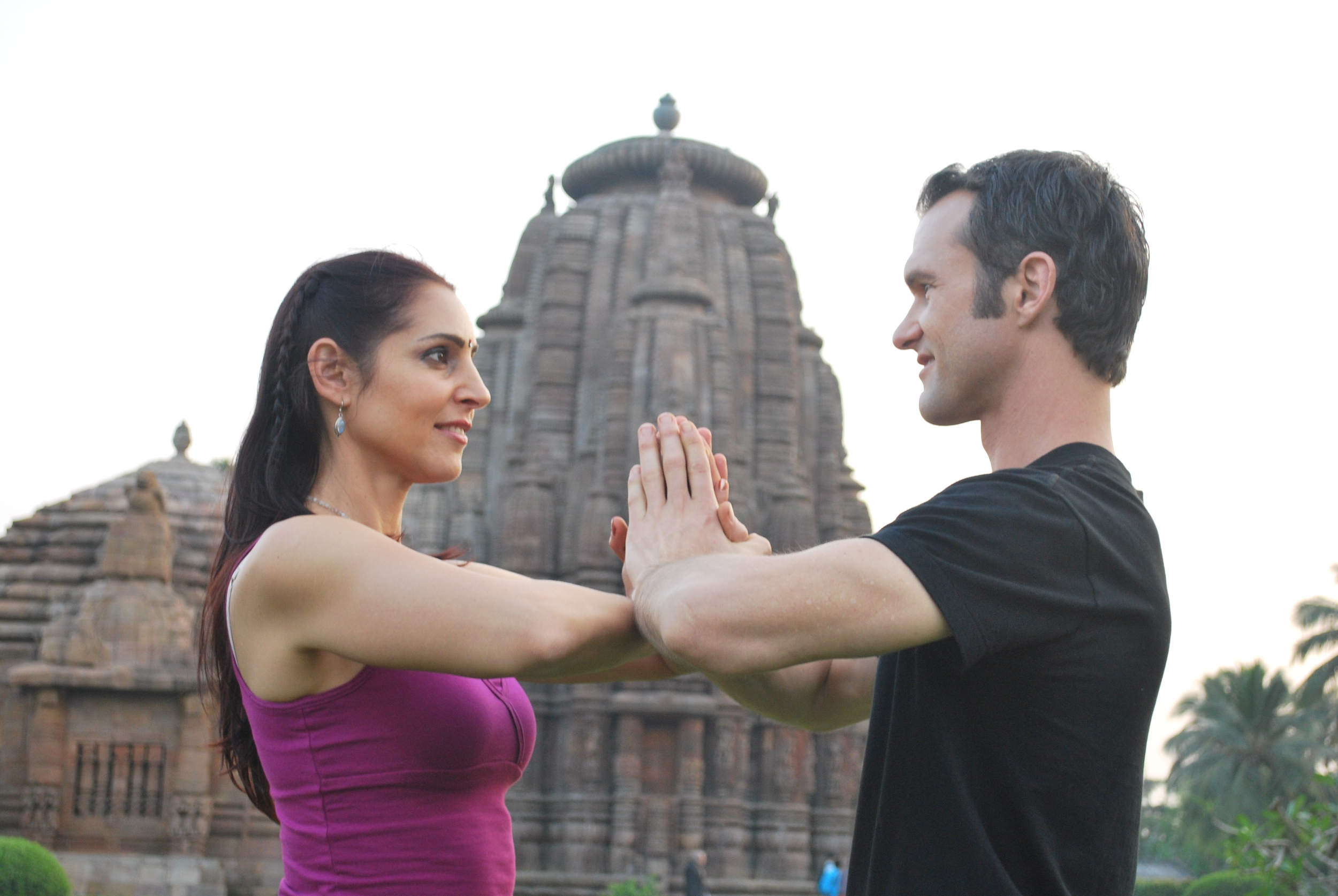 Day by Day Itinerary:
Day 1 (Jan 6) Arrive Bhubneshwar airport, meet and greet and transfer to your hotel. At the afternoon we will visit the beautiful Brahmeswara Temple, followed with sunset ritual, dance practice, and meditation at the exquisite tantric 64 Yogini Temple of Hirapur.
Lodging: Bhubaneswar
Day 2 (Jan 7) Starting at Ekamera artist village we will go on a guided heritage walk in the old temple city to visit various tantric temples where dance was practiced as a spiritual offering. We will dance at various temple siites concluding with Mukteshwar at sunset, and followed with an evening performance at Iliana Citaristi's Art Vision Institute.
Lodging: Bhubaneswar
Day 3 (Jan 8) Visit a village where special ikat design textiles are made on the way to Ratnagiri (Buddhist University), and the famous Tantric Buddhist ancient university of Ratnagiri. We will enjoy Sunset Dance and Yoga Practice at Ratnagiri
Lodging: Toshali, Ratnagiri
Day 4 (Jan 9) We will begin our day with dance, meditation and yoga practice at Ratnagiri at sunrise, and then travel to the magnificent site of Lalitgiri for exploration and more dance practice.
Lodging: Toshali, Ratnagiri
Day 5 (Jan 10) Cuttack, the "Silver City" filigree and dance: We will visit the most exquisite silver filigree workshop in Cuttack, explore the old city and markets of this ancient city and enjoy a Classical Dance performance at Bali Yatra.
Lodging: Lotus Resort, Konark
Day 6 (Jan 11) We will begin our day greeting the sun at the spectacular Sun Temple, then continue to visit the marvelous tantric site of Chaurasi - Varahi Temple. We will engage in Odissi dance practice, tantric meditation rituals, and admire the architectural splendor of these sites.
Lodging: Lotus Resort, Konark
Day 7 (Jan 12) We will begin our day traveling the short distance to Puri, home to the famous Jaganath Puri. We will explore the old city, touring around the ancient temple site and picturesque alleyways. We will visit a Tahia master, Mahari dance school, and enjoy beach time.
Lodging: The Hans Coco Palms, Puri
Day 8 (Jan 13) We will begin our morning greeting the sun with our morning practice as we face her rising over the ocean. We will continue toward the artists village of Raghurajpur, birthplace of Kelucharan Mohapatra, and visit with Gotipuas in their dance school.
Lodging: The Hans Coco Palms, Puri
Day 9 (Jan 14) We will departure Puri after another precious sunrise practice by the beach, and continue to Dauli, a famous Buddhist site, and the caves of Khandagiri and Udaigiri, home to the oldest archeological findings of dance. At the evening we will enjoy world class Odissi dance at the majestic Mukteshwar Dance Festival
Lodging: Bhubaneswar
Day 10 (Jan 15) Today we will catch up on shopping at Artisan markets, followed by another evening of dance at the Mukteshwar Dance Festival
Lodging: Bhubaneswar
Day 11 (Jan 16) We will conclude our time together with an (optional) professional Odissi dance photoshoot at an ancient Tantric Temple site, followed by a sumptuous feast and a closing ceremony, and goodbyes until next time!
Tour Includes: All classes, tours, meals and accommodations, local transportation, entrance fees, dance performances, lectures, a professional photo shoot, and more. Prepared to be enchanted!

$2800 total due by October 15th, 2017.